LakePoint is proud to be located in the City of Emerson in Bartow County, Georgia. Our goal is to be a good neighbor in all aspects of our growth. We encourage visitors to our site to join us in supporting the local community in all opportunities.



GeorgiaLocalSearch (www.georgialocalsearch.com)  is a complete "Local" source for on-line business listings serving Bartow, Cobb, Cherokee, Douglas and Paulding Counties in Georgia.  We are family owned and operated and live, go to church and work in the same Local areas that we serve. We take pride in working together as a team to provide a strong return on investment for our customers while "Connecting Local Businesses with Buyers" on the Internet.  Check out the latest videos, text to mobile, interact with Facebook and Twitter, recommend, save & share with friends, or go mobile with the new GeorgiaLocalSearch iPhone and Android applications.  Experience "true Local search" to browse business listings and explore locations within a 10-15 miles radius of where you work, live and play via the Internet.  Our dedicated team of talented staff members can help you create custom-tailored digital marketing programs that effectively reach potential customers – wherever, whenever, and however they search.  Feel free to contact us at 404-797-3300 or e-mail info@georgialocalsearch.com.
FEATURED BUSINESSES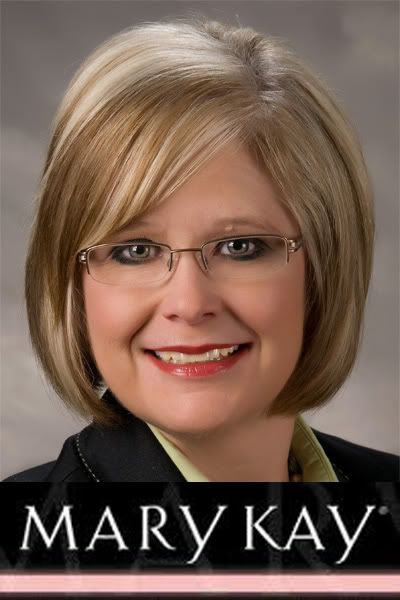 Adena Harper started her Mary Kay business 14 years ago in Charleston, SC. Adena's passion is to share with others how to look and feel great. She also enjoys teaching others how to have a "work from home" career. Adena and her family live in Adairsville, GA. Mary Kay Ash wanted to enrich women's lives by providing an unparalled business opportunity that allowed women to achieve their dreams while keeping life's priorities in order. Mary Kay is one of the largest direct sellers of skin care and color cosmetics in the world. Contact Adena with your skin care and glamour needswww.adenaharper.com  770-877-9796
ADP Solutions provides hardwood flooring and installation across Metro Atlanta and North Georgia. We offer a variety of unfinished and prefinished hardwoods along with the absolute best professional installation and customer service… all at a guaranteed low price. For a free estimate, please contact Corey Wilbanks at 706-463-7423 or visit us online at www.adpflooring.com.

Alisha's Kitchen has everything your food needs for everyday, entertaining or BBQ competitions! Try it! We have gone mobile with our BBQ wagon. Hours & days of operation will be posted on Facebook  and Twitter  for that week. http://www.alishaskitchen.com
The Calhoun, GA America's Home Place Model Center is proud to be one of Georgia's finest custom home builders offering our customers new homes in a variety of styles including one-story, two-story, cabin style homes, vacation homes, and many other styles. We feature over 100 free floor plans ranging from 900 heated sq. ft. to 4200 heated sq. ft. that can be viewed here on our website www.AmericasHomePlace.com/Calhoun or in person at our Calhoun Model Center.
American Owned and Operated, 2011 Franchise Community Service Award, 2009 Bartow Hotelier of the Year, Exit 296 I-75 (13) Miles from the Lakepont Sports in Emerson, Clean- Comfortable Rooms for Rent, $139.00 Weekly *  Plus Tax, $44.95 Per Night rate, Free Wireless Internet in all Rooms, Direct TV, Free Coffee, 770-387-9577, Email: Cartersville@americasbestinn.com, www.americasbestinncartersville.com, Offer subject to availability, some restrictions may apply.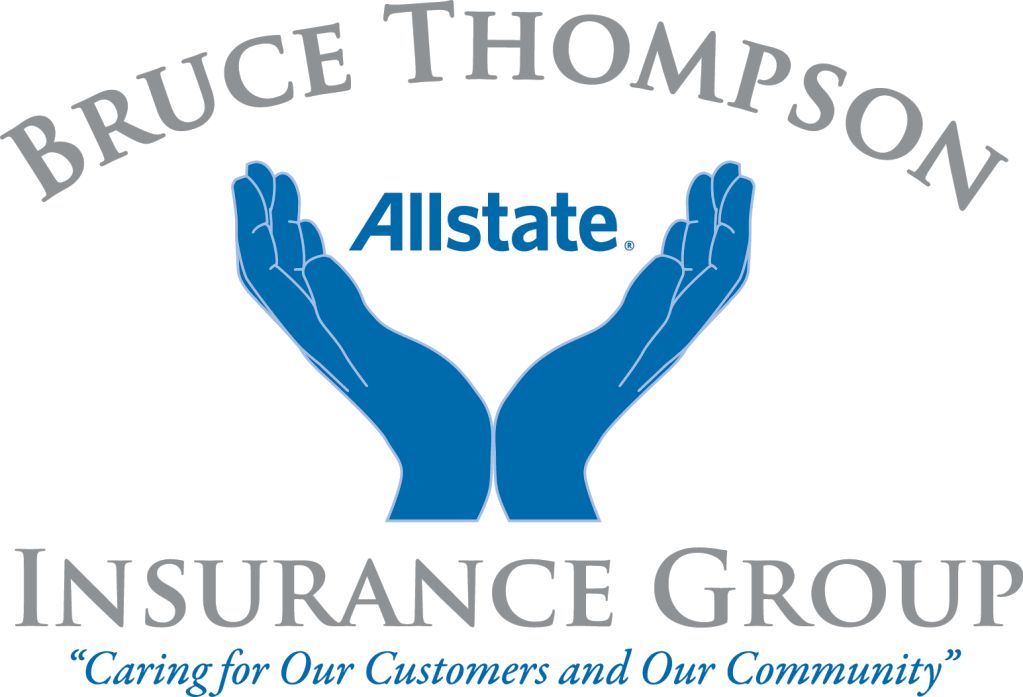 The Thompson Group is one of the leading insurance agencies in Northwest Georgia.  Driven by a set of values that include community, service and communication, and we help our clients find the right insurance products for their individual needs.  Whether you own a home or rent an apartment, drive an auto or ride a motorcycle, our agents take care of the details so that you can get on with the more important things in life. Licensed in several states throughout the Southeast, we are here to help. At The Thompson Group, we make it easy to find coverage information on Auto, Health, Home, Life, or Small Business protection.  Research your options whenever you renew or purchase a policy.  Ask your agent about shopping coverage plans to find the right amount of savings and protection benefits when you request free quotes. Our competitive no-cost auto insurance quotes, term life insurance, business owner policy, or homeowner's insurance make it easy to see why we are #1 in the region. www.thethompsongroupinsurance.com
The Chamber's vision is to advance the most prosperous business environment in the region. Our mission is to be the catalyst for the business community by serving as its advocate, by promoting education and strategic economic growth, and by providing programs and services that enhance the quality of life for the entire community. The Chamber is a member-based organization.  Member businesses benefit from networking, referrals, business development, advertising opportunities and much more. We invite and encourage members to be active members, participating in programs of interest to them and their businesses.

The Cartersville Church of Christ is dedicated to the restoration of New Testament Christianity. We invite everyone to come and learn more about Jesus Christ and the church that He purchased with His blood. We meet on Sundays at 10:00 a.m. for Bible study and 11:00 a.m. and 6:30 p.m. for worship. We also meet on Wednesdays at 7:30 p.m. for Bible study. Please visit our website at www.cartersvillechurchofChrist.org to learn more and to access our free Bible study DVDs and correspondence courses.

Casteel Heating and Cooling, Inc. is Georgia's premier heating and air conditioning contractor. A three (3) time Top 25 Small Business of the Year winner, 2011 Best Contractor to work for in the South Award and a Platinum Trane Dealer, Casteel has strived to provide its customers with the best customer experience possible. Check us out on the web at www.casteelair.com, 2218 Canton Road Marietta, GA 30066, Phone 770-565-5884, Fax 770-792-6670
Darrah Photo, located at 100 Cook St., Ste. 101, Cartersville, GA  30120, opened in 2004 as a premier photography studio specializing in classic, timeless portraiture.  Our 3000 sf. studio is unlike any studio in Atlanta.  Our custom and hand-painted backgrounds, along with our exquisite furniture and antiques help create beautiful personal art for your home.  We have closets full of classic baby and children clothing for your use, if desired. We do all our own printed (no labs or outsourcing) to insure quality control and guarantee all of our work.  Call or come by for a tour.  (770) 607-1411.  www.darrahphoto.com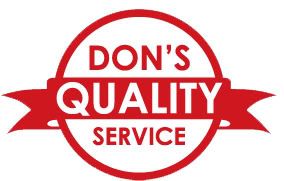 Don's Quality Service is a family owned and operated pest control company serving BartowCountyand the surrounding areas. Don's Quality Service has been providing trusted pest control and extermination services since 1989. We bring over 69 cumulative years of experience to our craft, integrating the latest extermination technology with the industry's premier pest management strategies. The hallmark of Don's Quality Service is not merely our pest control expertise, but our commitment to personalized, informative customer relationships. Don's Quality Service is looking forward to bringing the greater Cartersville area many more decades of quality pest control and extermination services at an impressive value. www.rubugfree.com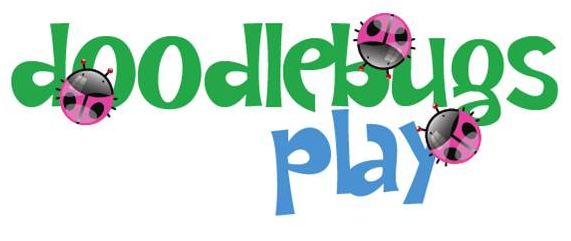 Doodlebugs Play is an Indoor Party & Play Center located on Cedarcrest Rd in Acworth. We have open jump daily Mon- Sat. We are closed on Sundays except for parties.  Everything is little kids size! We have 2 bounce houses, indoor play house and play set, play centers (tools, kitchen, dress up) chalk wall, riding toys, puzzles, games and books. We also have baby items for smaller siblings! And don't forget the parent's lounge, free wi-fi and Keurig coffee! www.doodlebugsplay.com   3205 Hwy. 411, White, GA 30184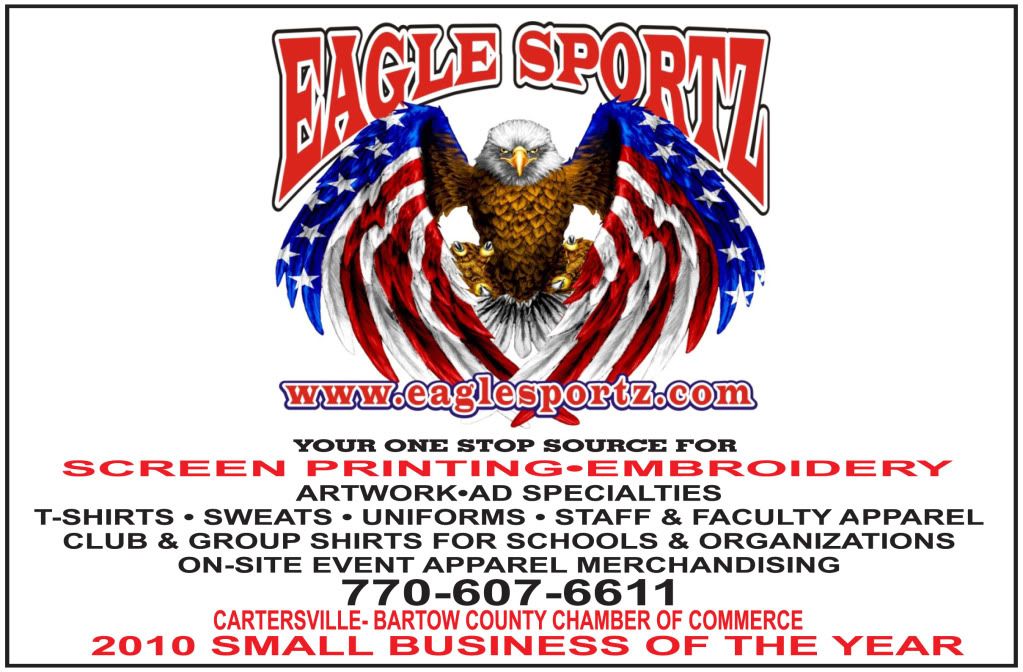 Feathers Aloft Ceremonial Dove Releases – A dove release is a symbolic and breathtaking touch for every wedding from the most intimate ceremony to the grandest affair. We can make any special occasion unforgettable and we specialize in releases that will provide wonderful memories to last a lifetime. When the doves are released, they usually circle several times overhead, allowing the crowd to fully admire their beauty.  We are located in Bartow County Georgia, and will release white doves in Bartow, Gordon, Floyd and Cherokee Counties.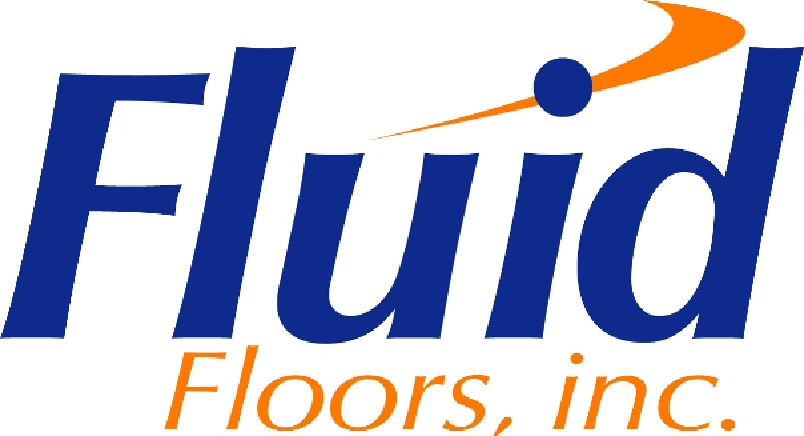 Specialty Seamless Flooring, One Hour Cure Time, Chemical Resistant, Seamless Flooring System for the 21st Century, NSF Approved. Ideal for: Coolers, Freezers, Back Bar, Kitchen, Prep Area, Warewash and Service Areas. We also do Labs, Retail, Locker Rooms, Showers, Concession Areas and Medical Facilities. Please contact Tony at 404-886-0698. www.fluidfloors.com
Georgia Expo is the largest manufacturer of Pipe and Drape and other exhibition equipment in the United States.  We're located just outside of Atlanta and have been in business over 27 years with a long history of growth and stability. We're not dealers or distributors; we like to be involved in every step of the process and so that's why we manufacture over 95% of products we sell. Many wonder what Pipe and Drape is, but you'd be surprised where you see it! It is everywhere, from trade shows and graduations, to weddings and speaking events. It's a free standing set-up used to define and/or decorate a space. Pipe and Drape creates the perfect frame work for events and is an inexpensive, efficient and elegant way to accentuate and stylize any affair. Our website is http://www.georgiaexpo.com/.
Georgia's largest physician-owned multi-specialty clinics with 22 locations providing treatment in 36 specialties including:  Primary Care, Immediate (Urgent) Care, Family Practice, Sports Medicine, Orthopaedics, Cardiology, Oncology, Nephology, Neurology, and many others.  Several offices located near LakePoint. http://www.harbinclinic.com/      305 East Main Street, Cartersville,  Georgia,  770-386-0891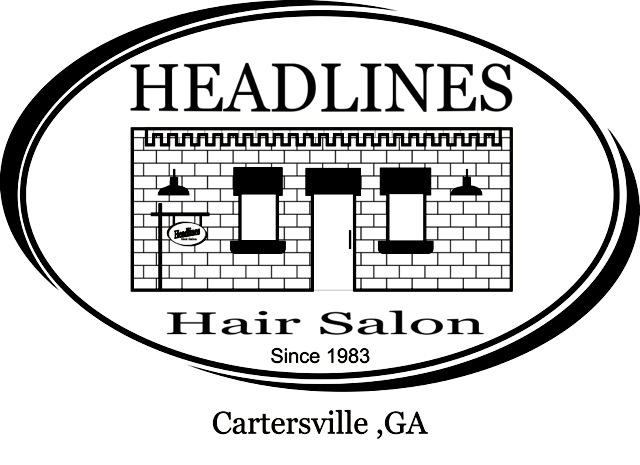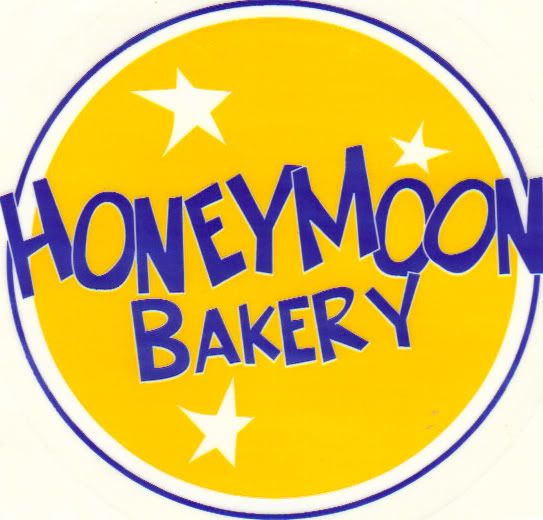 Honeymoon Bakery is located in the historic downtown Rome district, and specializes in cakes for all occasions, pastries, gelato, home made bread, and much more. Come see us today! http://honeymoonbakery.com/ Facebook Link: https://www.facebook.com/pages/Honeymoon-Bakery/81312333428
Hydro force is a professional power washing company dedicated to the highest levels of service. We provide a quality service at a fair price, and guarantee that our work will meet your expectations. Our mission is to provide our customers with the highest quality work and service, at a fair and competitive price, and to back our work with excellent Customer Service and Support. You can find us online at www.mypressurewashingpro.com
Kona Ice is a mobile shaved ice and novelty ice cream treat vendor.  The Kona Ice vehicle  is the biggest, baddest ice cream truck you'll ever see.  Brightly decorated, spotless inside and out, monster sound and great lights; it's all a kid could ask for.  Kona Ice specializes in fundraising for schools, sports leagues and tournaments, festivals and BBQs, church and civic functions, and even birthday parties.  We serve Bartow, Cobb and Paulding counties in Northwest Georgia.  Kona Ice will come to you. 404-271-5887 | www.kona-ice.com | www.facebook.com/konaicega
The Bartow Baptist Association, the North American Mission Board and several church partners are pleased to announce the new Lake Point Church that will be serving and reaching the people of Bartow County and the patrons of LakePoint Sports.  Our purpose is to "point people to God" by giving the entire family an opportunity to belong to a group, believe in the Lord Jesus Christ and become the person God designed them to be.  Lake Point Church will eventually be meeting on the property of LakePoint Sports and working with FCA to reach families.  Our official launch date is February 10, 2013 at South Central Middle School in Emerson.  You can find out more on our website at www.lakepointonline.com.  Feel free to call us at 770-744-1976.
We are located in Cartersville, GA and are celebrating our 20th year in business. Our services include creative design & marketing strategies, full service, full color printing, high speed copies (b&w and color), direct mail services, promotional products, web & social media development. We specialize in quick service & fast turnaround times with the highest quality and exceptional customer service. Our motto is "Relax…we'll handle the details." We also offer free pickup and delivery to the metro Atlanta area and we deliver gourmet cookies with every order. Please take a moment to review our website, it goes into much more detail about our services.

Since 1997, New Heights Marketing' s primary service has been to aid businesses in the creation, development and implementation of marketing strategies through the World Wide Web. We have worked closely with both local and national companies in taking their corporate concepts and putting them on the Internet. http://www.newheightsinc.com/
Together…Cultivating Hearts. Challenging Minds. Impacting Culture.  North Cobb Christian School offers an authentic Christian education.  Our exemplary faculty teaches each subject from a biblical worldview.  NCCS is an independent, interdenominational Christian school for grades K3-12 and is accredited by ACSI, SACS and GAC, with quality. NCCS students consistently score well above state and national averages, and 100% of NCCS seniors are accepted to college.  NCCS Academic, Arts, and Athletic Programs have received numerous regional, state and national recognitions. Please attend one of our Open Houses to learn more about NCCS, talk to current NCCS parents and students, and tour the campus.  For more information, please contact Mrs. Beth Wright, Director of Admissions: 770-975-0252, bwright@ncchristian.org, or visit www.ncchristian.org.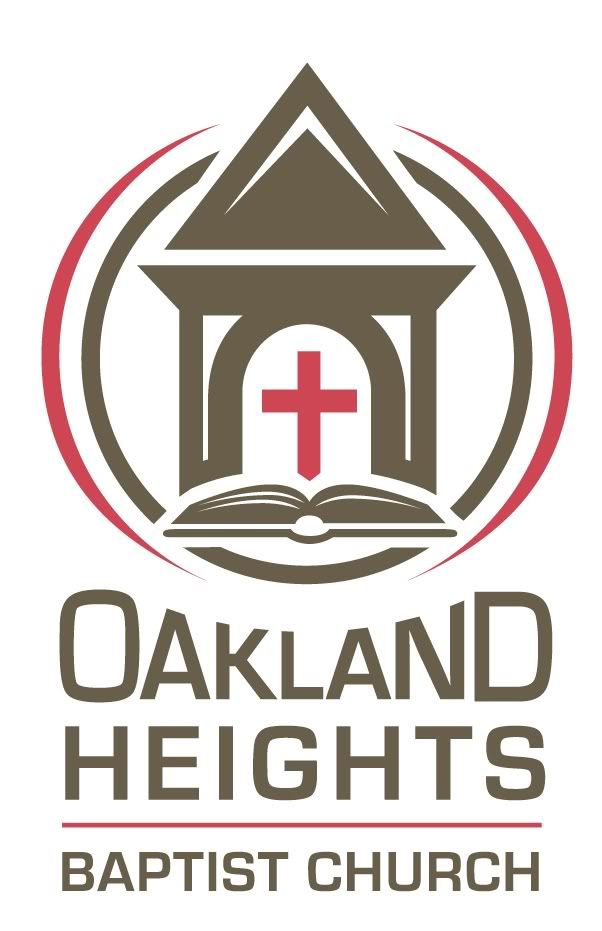 Located in Cartersville, Oakland Heights is a local church that strives to serve our community for the glory of God. Knowing, Loving and Proclaiming Jesus Christ, that's what OHBC is all about.  It is our desire to help our community come to know Him, to fall passionately in love with Him and to then equip them to tell others about Him.  If you are looking for a local church in the Emerson/Cartersville area, please be our guest at OHBC.  For more information contact the church office at 770-386-3258,info@oaklandheights.com, or visit our website www.oaklandheights.com.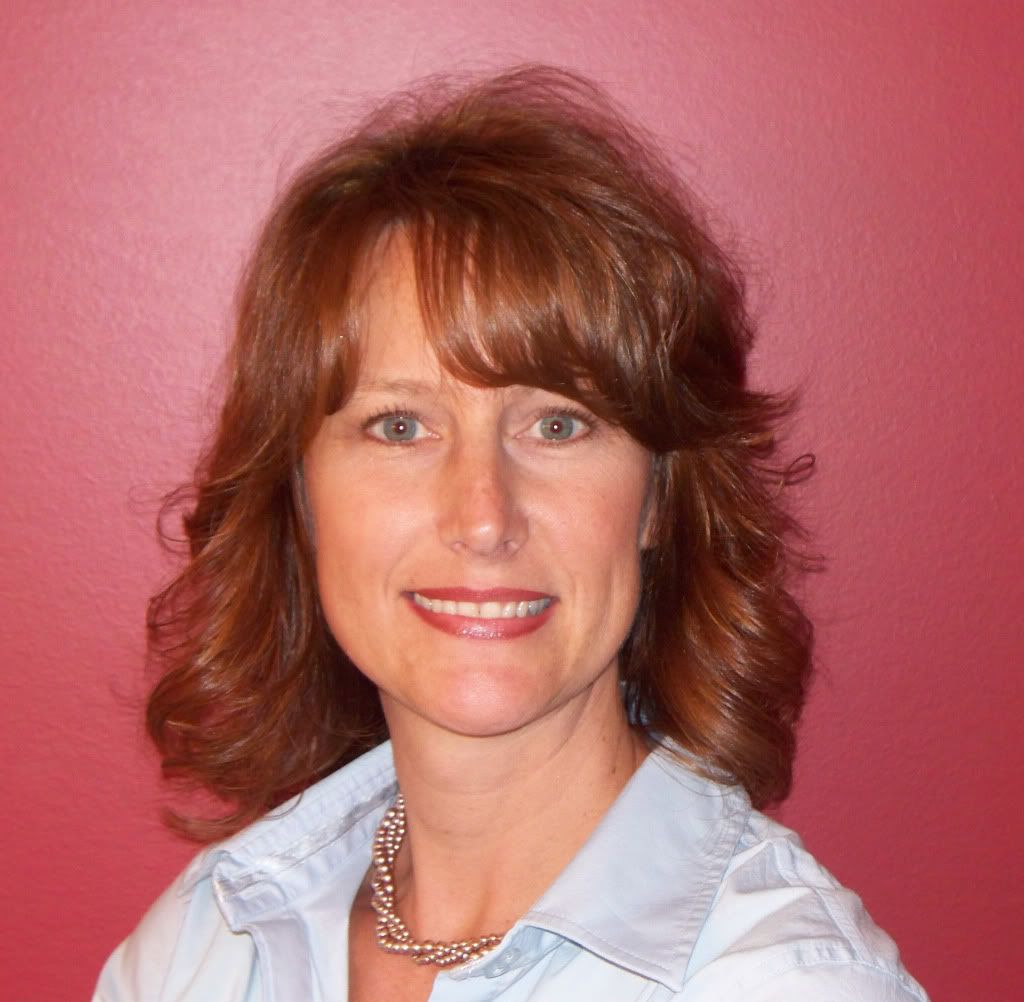 Call me today to get started on the path to homeownership!!! Pamela Tuplin Exit Realty, Donald Ray & Assoc 706-506-8940       ptuplin@yahoo.com

Rawlings Construction was founded on the basic principles of client satisfaction, trust, and providing value above our competition. We strive to be the best contractor and obtain repeat business and client referrals. Our broad range of experience in both the Residential and Commercial Construction industries allows us to stand out from the competition. Rawlings Construction provides superior quality by using only the best professionals in each trade for your project. We do not do sub-par work. We strive to exceed your expectations in every aspect of construction, customer service, and value. http://www.rawlingsconstructionllc.com/

Red Top Mower is located in Cartersville, just 3.6 miles from your facility.  We are a Husqvarna Lawn and Garden, Honda Power Equipment and Honda Generator Dealer and also sell go-karts.  We offer service and parts for all brands. www.RedTopMower.com and www.GeorgiaGoKarts.com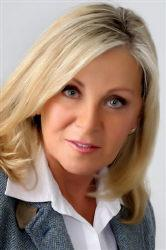 Sandi Latimer, Broker  Sandi Latimer Realty Inc. Metro Commercial Inc. 770-655-0482 770-383-8756 Fax For all your Real Estate Needs.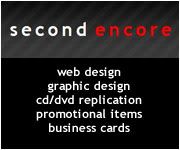 Located in Cartersville, Second Encore Productions is a leading provider of services such as web design, graphic design, CD/DVD replication, and short-run CD/DVD duplication, as well as offering promotional products such as t-shirts, hoodies, and pens, as well as print products such as posters, flyers, and business cards. We are truly a "one-stop-shop" for any of your multimedia or promotional needs.  Contact us at 404-368-3822 or info@secondencore.com for a free quote!
Located in Cartersville, Simple Sign Solutions creates custom banners and printed material created especially for YOU and your application. We produce high quality, original artwork to clearly present your message and the image you want to convey. We strive to create a professional image through design and layout that: Clean, Clear and Effective at an affordable price. Our proven stability, high quality, state of the art technology, superior customer service and reasonable prices make Simple Sign Solutions the right partner for your banner and printing needs. www.simplesignsolutions.com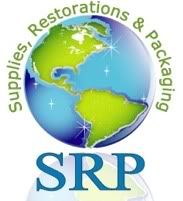 SRP Company is a full-service commercial janitorial supply, packaging supply and cleaning maintenance company. Our customers include schools, universities, churches, factories, medical facilities, and city and county governments. We also have a floor machine repair department and specialize in stone floor restorations. Please call us at 770-382-4020 or visit us online at www.srpcompany.com.

Sunrise Property Preservation Inc. We Clear,Clean,Landscape, and Secure Properties. Junk and Debris Removal. Mowing and Landscaping. 678-986-6010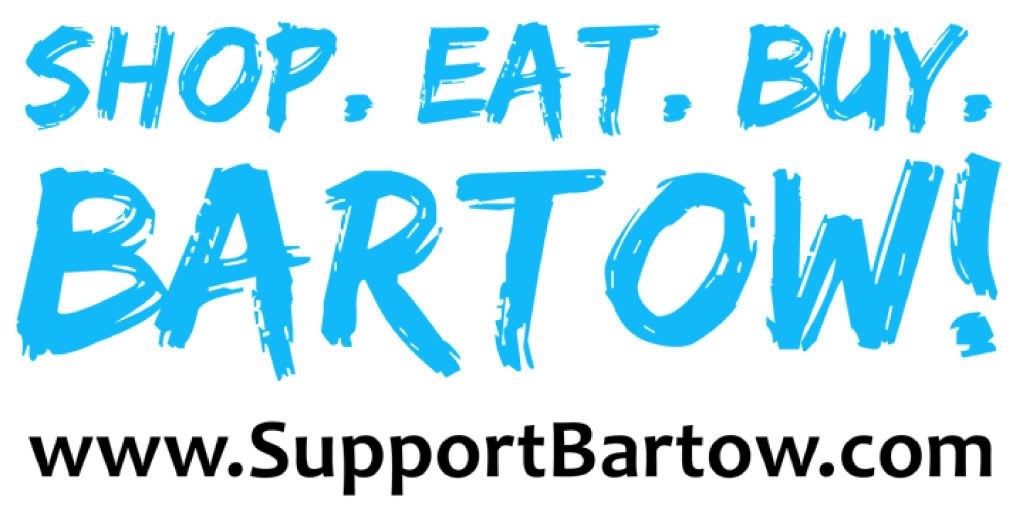 Supporting local businesses and promoting events in Bartow County, Georgia!  Everything you need to know about Bartow County is right here at SupportBartow.com!  Some of the most popular features are the Bartow County Scanner, the Bartow Business Directory, an up-to-date listing of the cheapest gas in Bartow County, Bartow County arrest reports, local coupons, a local event calendar, Bartow County job listings, lottery number updates, community links, free classified ads, a church directory, and much more!
Three Way Campers is Georgia's oldest and largest RV dealer. Since 1952 Three Way Campers has been providing family fun through 3 generations of owners serving one location to handle all of your RV needs.    Three Way Campers offers new and used fold down, travel trailer, fifth wheel, and motorhome sales.  A large parts and accessory department, state of the art 13 bay service facility as well as financing, insurance, and storage for your RV. At Three Way Campers we want to make your purchasing experience both fun and easy. You will not be high pressured, misled, or made to feel uncomfortable.  All of our inventory is unlocked and clearly priced for you to browse through at your own convenience if you wish.  We give trade differences and sale prices quickly with NO HIDDEN FEES tacked on at the time of purchase.  Our repeat customers are the backbone of our business. http://www.threewaycampers.com/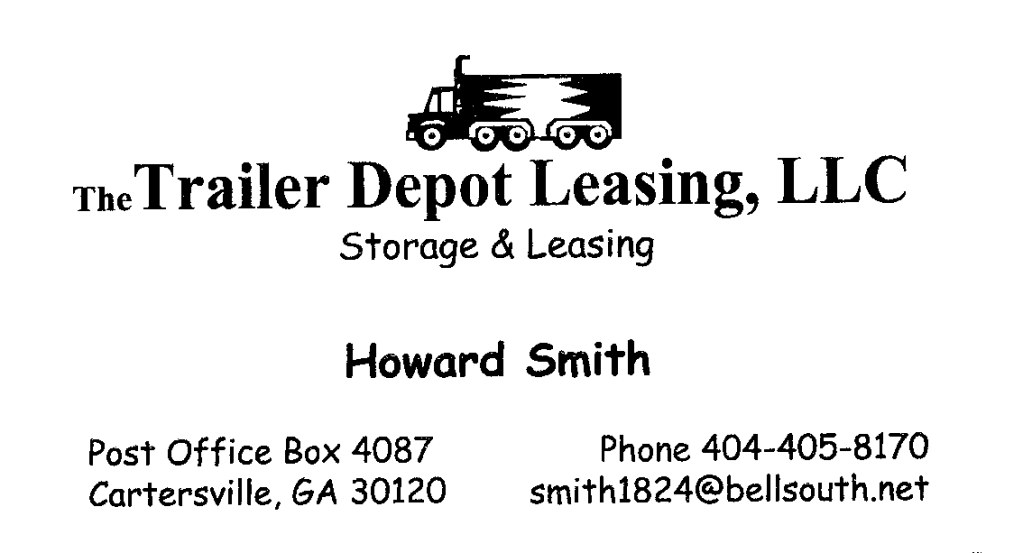 North Georgia Spinal Care, the office of Rob Buchkowski, D.C., is a complete chiropractic office with a focus on conditions of the spine, extremities, and restoring the patient to health quickly and effectively.   Dr. Rob has been practicing chiropractic since 1999, when he graduated from Life University in the top of his class.  He has extensive experience in rehabilitating a variety of conditions, including disc conditions, neck pain, back pain, joint pain, and headaches, among others.  Dr. Rob utilizes a variety of adjusting and physical therapy techniques to provide the highest level of individualized care for each patient. We offer a relaxed atmosphere and family-friendly environment and our friendly office staff is always willing to answer your chiropractic, financial, or scheduling questions.  Please feel free to call us at (770) 387-2265 or visit our website at www.ngaspinal.com.
Mandy Baxter at Locks Salon
Mandy is a Redken Certified Haircolorist and Redken Certified Designer, the highest level of achievement with  Redken rewarded only to an elite group of stylists who pass a two day test given in New York City, New York. These certifications represent a knowledge of all Redken hair color brands, formulas, and techniques as well as design and styling techniques and products. Cut and color customized to meet the desires of each individual guest. Make your appointment with Mandy today! 404-569-0212 Full line of REDKEN and PUREOLOGY PRODUCTS AVAILABLE. www.lockssalononpublicsquare.com
Home / Auto / Life / Business   As an American Family Insurance agent, I believe there's more to insurance than the policy itself. It's about providing dependable protection, excellent service, choices and flexibility. Insurance is about you and your family, be a part of our American Family. Your dream is out there. Go get it. We'll protect it. www.marvonwilliamsagency.com
Find Marvon Williams Agency on Facebook!
Longhurst Chiropractic operates as a small, exclusive, limited on-call practice and consults on the basics of chiropractic health and posture as well as diet and exercise mechanics for patients that range from children, teens and adults who seek to feel generally well in their daily activities to providing rising athletes with the tools and knowledge to  maintain an improved knowledge and skill base for optimal performance in competition.
On-call Hours:  MTT 8-1, 4-7; WF 8-1; Sat 9-12
Appointments available as scheduled and on-call response typically within 1 hour
LAND — Your LAND. A real legacy for today and generations to come.  The memories created will be priceless.
Looking for land?  LANDCRAWLER has land for sale. LANDCRAWLER also offers land buyers representation.  Give Don Ellers a call to discuss our unique search capabilities…  (770) 424-5800
Tim Goodreau
T&M Mobile Mechanics LLC
678-435-4147
Your world-wide flag company right here in Georgia, offering a complete selection of international and state flags, attention and corporate flags and custom flags.  We are the only American company that makes our own toothpick flags with international or state flags, many stock decorative designs or any custom design you provide.  We offer a complete line of flag-related products including homeowner flag kits, indoor sets and accessories.  We provide Feel Good Light-Ups to schools, hospitals and offices to brighten the atmosphere, soothe the nerves or provide some humor.  Additionally, we are the Southeast's largest flagpole distributor and inventor of the Flagpole Beacon.
Our menu has lots of great items like mouthwatering hot wings, great tasting pizza, fluffy breadsticks, flavorful toppings and much mor. We are open for lunch, dinner and takeout seven days a week… Three locations: Kennesaw 770.421.6400; Woodstock 770.592.9292; Douglasville 770.920.1845
Connect Church is a new, exciting church in Emerson.  We want to connect you to Jesus, His message, and His mission.  At Connect Church, you will experience fun children's ministries, powerful messages, and uplifting music, and you will have the opportunity to form authentic, positive friendships that will encourage you on your spiritual journey. Please contact us at info@connectemerson.com or visit http://connectEmerson.com.
Unbound Engineering is a professional project management company that applies scientific and practical knowledge to effectively and efficiently complete residential and commercial outdoor projects. Our goal is to complete every project regardless of its complexity with the highest levels of service and quality which meets or exceeds our customer's expectations.  Regardless of size, we would like to consider your outdoor jobs as our projects. Call Us Today For A Free Quote!  (678) 882-2224   For more information, please contact Dan Evans at danevans@unboundengineering.com or visit us at http://unboundengineering.com

Tile Factory Outlet is a family owned retail tile store with a great selection of tiles all the way from the bargain discounted tiles to the newest and top of the line Italian tiles.  In our 50,000 square foot warehouse we have over 50 fully tiled displays to help our customers with their design ideas.  We have a knowledgeable sales staff who have experience helping customers create the look they want. Our sales people are not here to just make a sale but, genuinely care about meeting all of our customers needs. Whether your project is new construction or you are remodeling your current home or business, we are here to assist you.  Please visit our website at www.tilefactoryoutletinc.com or call us at 770-773-7726.
All About Fun Inflatables has the widest selection of products available for your kids event. Whether you having a small backyard birthday party, church/school event, or a large corporate function, we are your best choice.With over forty inflatables, rockwall, water balls, water slides, shaved ice trailer, trackless train, giant movie screen, conces